Introduction & method
Bean salad doesn't sound like the most exciting or appetizing thing on earth. But this version, with a coriander and lime dressing, some sweetcorn and peppers, is vibrantly colourful and really tasty.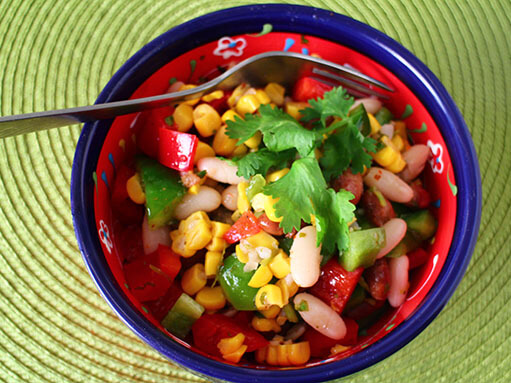 If you are using dried beans, you'll need to soak them (separately) for a few hours or overnight, and then cook them in boiling water until tender. Cooking time depends on the type of bean and its age, and can range from half an hour to more than an hour. I wouldn't blame you at all if you used pre-cooked beans out of a can.
Make the dressing

Remove the zest from the lime, and squeeze out the lime juice. Peel and crush the garlic cloves. Finely chop the coriander/cilantro, reserving a few whole leaves for garnish. Put the oil, crushed garlic, chilli powder, chopped coriander and lime juice into a screw-top jar and give it a good shake. Taste it and add salt if necessary.
Prep the beans

If you are cooking the beans, place them into a bowl of iced water once they are cooked. You need them to be cool before you add them to the salad. If using canned beans, just rinse them in cold water.
Prep the veggies

Chop your bell peppers into pieces about 1cm (half an inch) square. If using corn on the cob, slice off the corn and break it into individual kernels.
Assemble the salad

Place the beans, corn and peppers into a bowl and gently mix together. Pour the dressing over everything and fold it in so that everything is coated. Be careful not to break up the beans. The salad is ready to eat at this point, but will improve if left for at least an hour.
Related recipes from Keef Cooks
You might also like these recipes:
Ingredients & Info
BEANS
• a handful of black soya beans
• a handful of pinto beans
• a handful of haricot beans
•
DRESSING
• juice and zest of 1 lime
• 5 tbsp olive oil
• 2 cloves garlic, crushed
• half a tsp chilli powder
• small handful of fresh coriander / cilantro
•
VEGGIES
• 1 ear of sweetcorn
• 1 small red bell pepper
• 1 small green bell pepper
PLUS
You can save yourself a lot of time by using canned beans and sweetcorn.
Serves 4
Prep time: 10 minutes.
Total time:
10 minutes
.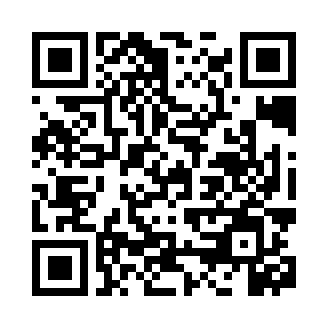 Watch the video on YouTube